Enrolment information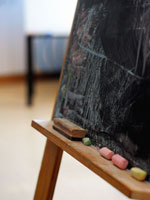 We welcome new enrolments at Ridgway School. For general enquiries about enrolment, please email office@ridgway.school.nz.
Ridgway School zone1 includes Kingston, Mornington, Vogeltown and the southern end of Brooklyn. We invite families living in these areas to enroll with us and join our Ridgway community.
French speaking families who value bilingual education (French and English) but live outside of our zone may apply for a place in our bilingual class. See our Ruru La Chouette page for more detail.
To enrol your child at Ridgway School download and complete our enrolment form and send or email this to the office. We will make an appointment for you to meet with the Principal and to have a tour of the school.
Please note, upon enrolment the school needs to sight a copy of your child's birth certificate and immunisation certificate - these can be scanned and emailed to the office.
We encourage children approaching school age (at around 4 years 10 months) to make an in class school visit with their parent or caregiver. This visit is beneficial for helping children become familiar with school, and for parents to get to know the school and teachers.
When we have received your enrolment form, you can then book a pre-school visit by contacting the school office (call 939 8771 or email office@ridgway.school.nz). These visits are only on Tuesday's during Week 2 (except in term 1), Week 4, Week 6 and Week 8 of each term, 10am to 11am. It's a good idea to bring a small snack of either a piece of fruit or vegetable, as our learners have a fruit break at 10am.
Please note that the parent or caregiver must be on site during these visits.
2020
Term 3
Week 2: Tuesday 28 July
Week 4: Tuesday 11 August
Week 6: Tuesday 24 August
Week 8: Tuesday 7 September
Term 4
Week 2: Tuesday 20 October
Week 4: Tuesday 3 November
Week 6: Tuesday 17 November
Week 8: Tuesday 1 December
Information Pack Online:
Below are links to a wide range of information. On the first day of school our students will need to have their stationery items and a signed ICT user agreement.
ICT user agreement (PDF) - download, print, read, sign and return
Financial Contributions for 2020
New Entrant Writing and Reading
Emergency Snack Pack information
Asthma Plan (PDF) - if your child has asthma download, print, complete and return
Lunch Online ordering link - Thursdays Sushi and Fridays Pita Pit
Bee Healthy Dental Service
After School Care Contact, Music, Chess...
1 - Our enrolment zone will become official during 2020. For more information and to check that you live within our zone please contact the school office.