Enrolment information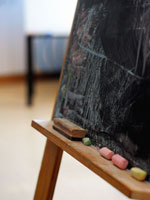 We welcome new enrolments at Ridgway School. For general enquiries about enrolment, please email office@ridgway.school.nz.
Ridgway School is not zoned and we welcome enquiries from families in the Wellington region.
To enrol your child at Ridgway School, please contact the School Office to be sent out our Information Pack or download and fill out the following form and send these to the office. We will make an appointment for you to meet with the Principal and to have a tour of the school.
Please note, upon enrolment the school needs to sight a copy of your child's birth certificate and immunisation certificate.
We encourage children approaching school age (at around 4 years 10 months) to make an in class school visit with their parent or caregiver. These visits are beneficial for helping children become familiar with school, and for parents to get to know the school and teachers.
Visits can be made on Wednesday mornings; 8.45am - 10am. All visits must be booked through the school office.
Please note that the parent or caregiver must stay with the child during these visits.
Our students have created an informative slide show about Ridgway School that will answer lots of your questions.